You can get embellished toes too!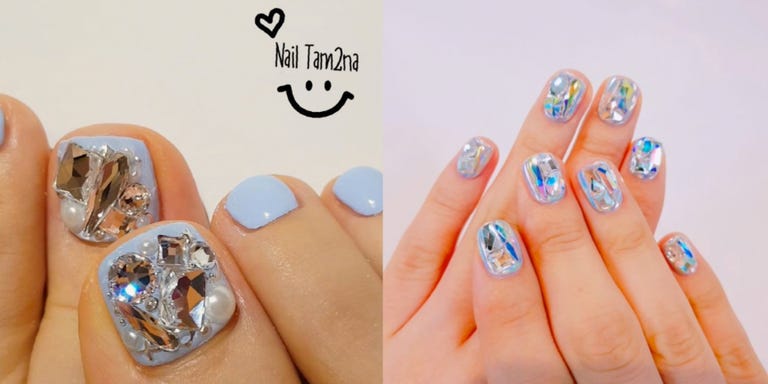 South Korea is definitely a major player in the beauty industry, and its innovative beauty products have gained a cult-like following. So when it comes to manicure trends, you already know South Korea is ahead of the game. First was the shatter-effect trend that made the wearer's nails look like sparkling diamonds.
And now, nail artists are taking it a step further and made those sparkling diamonds THREE-DIMENSIONAL.
You can get them in different colors and even on your toes, which, honestly, is a great excuse to wear flip-flops just to show them off.